Over 20 years industry experience.
We're better when we run the show.
Digital Republiq
We're not some faceless corporation with slick tricks and smooth sales tactics. We're a small and nimble team with bad dad jokes, and a passion for what we do, and over 20 years combined industry experience.
Digital Republiq stems from the love of digital technologies and great design. The two go hand in hand, like a hot sunny Melbourne's day, and a cheap blow-up pool filled with ice in the backyard.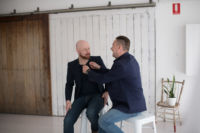 We work with people making decisions, not Chinese whispers.
It's about you, and your brand
At Digital Republiq, we build relationships with unique digital outcomes. Digital Republiq, a digital agency based in Melbourne.
With a focus on relationships first, we dig down deep to get to know each client on a personal level. It' helps us understand the project so we can exceed client's expectations, but most importantly, it allows us to enjoy our jobs. Let's face it, our clients make up over 80% of our human communication on a weekly schedule – so why wouldn't we want to get to know and enjoy the people we work with.
Over 20 years of combined experience
in the industry
"A digital innovation agency specialising in unique client-facing projects. A humble and nimble team. Based in Melbourne (The better city)."
We've created some great stuff for some household brands. Here are a few we've been trusted with over the years.
Blaz Robar, creative design director and self proclaimed genius.
Digital Design Director (UI/UX)
Blaz is the creative cowboy that heads up the digital design components of all our projects.
With over 10 years experience designing for digital and online interfaces, he's designed and worked with a wide range of clients from small accounting firms, to large international motorcycle brands. Blaz brings the 'pie in the sky' approach to every project, where limits are always broken and looking to things that haven't been done before, to innovate and excite.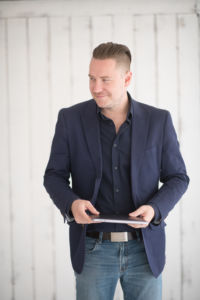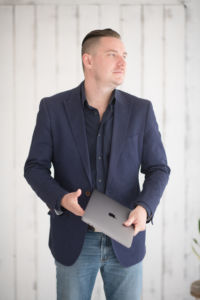 Ben Kanizay, technical director and
hacker of the Matrix
Digital Development Director
Ben leads up our technical side of the team, with over 10+ years of development experience.
His 10+ years experience comes in handy when challenged with a difficult development issue, never one to turn away from a coding bug or unwanted website 'feature'. A true master of his craft, Ben delivers high quality solutions and brings a wide range of knowledge and experience to the table, that makes him a priceless member to the Digital Republiq team, and your project.
Services
UI/UX

Interface design

Front end HTML

Interaction design

Custom WordPress integration

Art direction

Image re-touching

API integration

e-commerce
With a wide range of skillsets, Digital republiq can offer both great design, design strategy, matched with efficient development, to get the online results your business or brand are after.