Peter Callan plastic surgery
Digital Services
Interface UI Design
UX Design
Responsive HTML
Custom WordPress theme
CMS solution
Helping Peter Callan showcase their leading plastic surgery services online to the world and increase user retention and lead generation, using modern and innovative design and animation techniques.
Standout in a competitive market
Using clever animations, along with unique photography and visuals, we've delivered a new industry standard for the plastic surgery online community.
Create a memorable online experience that instils trust into the user
Requirements
How do we instil trust into the user and make them feel Peter Callan is the right choice.
By deploying a unique visual language into the design, we've delivered a quality interface that uses language and imagery that speaks to the trustworthy and reliable services provided by Peter Callan and the team.

Mobile Experience
A simplified desktop version of the site enables the user to consume the site's content without interruption and makes for an easy to consume content-rich experience.
Using imagery to spark creative thinking and develop a modern twist to the current industry.
Imagery
We used stock photography of real-world beauty alongside more clinical in-house before and after imagery to get the casual look and warmth to the overall design.
Imagery plays a large part in ensuring the online presence showcases a trustworthy appearance. Early in the design phase, we established a plan to focus on stock photography, showcasing casual lifestyle and beauty within.
We made sure to stay clear of top-end models which portrayed that unreachable "beauty" and wanted a real-world look to the imagery.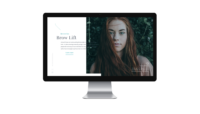 Fullscreen experience
Ensuring the user is given a unique experience from the moment they land on the site, we took the approach of an fully immersive design to fill the user's screen from the get-go.
Block interaction
With a highly custom and interactive home page, we've developed a visually stunning home page that uses subtle and detailed layout and content transitions and interactions. By focusing on the little things we again build trust with the user to promote the idea that details matter. Something that will resonate with potential customers.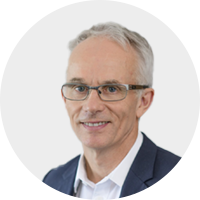 "These guys have been the perfect fit for our business. As a professional, I concentrate on providing the best service to our patients in terms of surgery and procedures, but conveying that in a genuine, beautiful and aesthetically pleasing way is the expertise Digital Republiq delivers. The usability and integration of the website on computers, tablets and phones is a delight and so intuitive to use.
Their personal service, ability to listen and workshop ideas and implement them in the best possible way has been outstanding."
Dr Peter Callan – Owner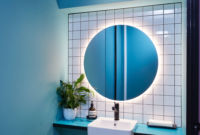 ambience
Award-winning lighting
View project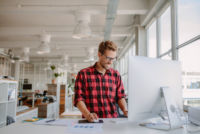 Rev-Trac
A fresh digital presence for their new brand identity.
View project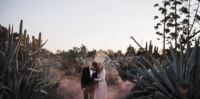 Immerse Wedding Photography
Less really is more when presenting other peoples hard work.
View project